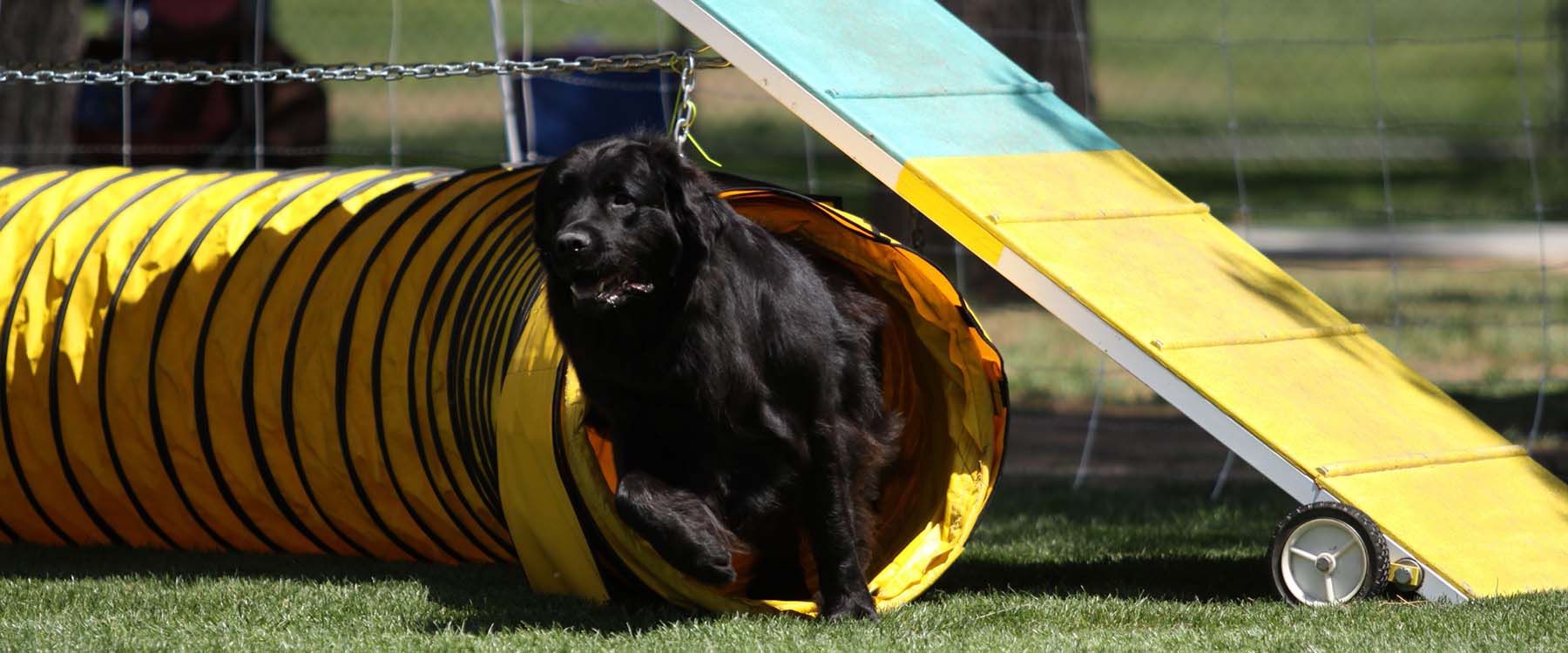 Can Newfs do Agility?
Absolutely! The first Newf earned an agility title in 1994, and the first Newf earned the top agility title in 1999.
Before you begin Agility training with your Newf, it is important to consider your dog's safety.  A Newf needs to be in top shape.  An agility course will have your dog running, making sharp turns, and jumping.   It is also important to consider training with an instructor that is aware of the safety concerns associated with giant breeds and is able to guide you through safe training techniques.  For additional information, please visit the NCA agility page and the AKC website.